Janmashtami uthsavam
Sri Rama Bhaktha Jana Samaj K .K Nagar, Chennai. PH: 044-23661529
Janmashtami uthsavam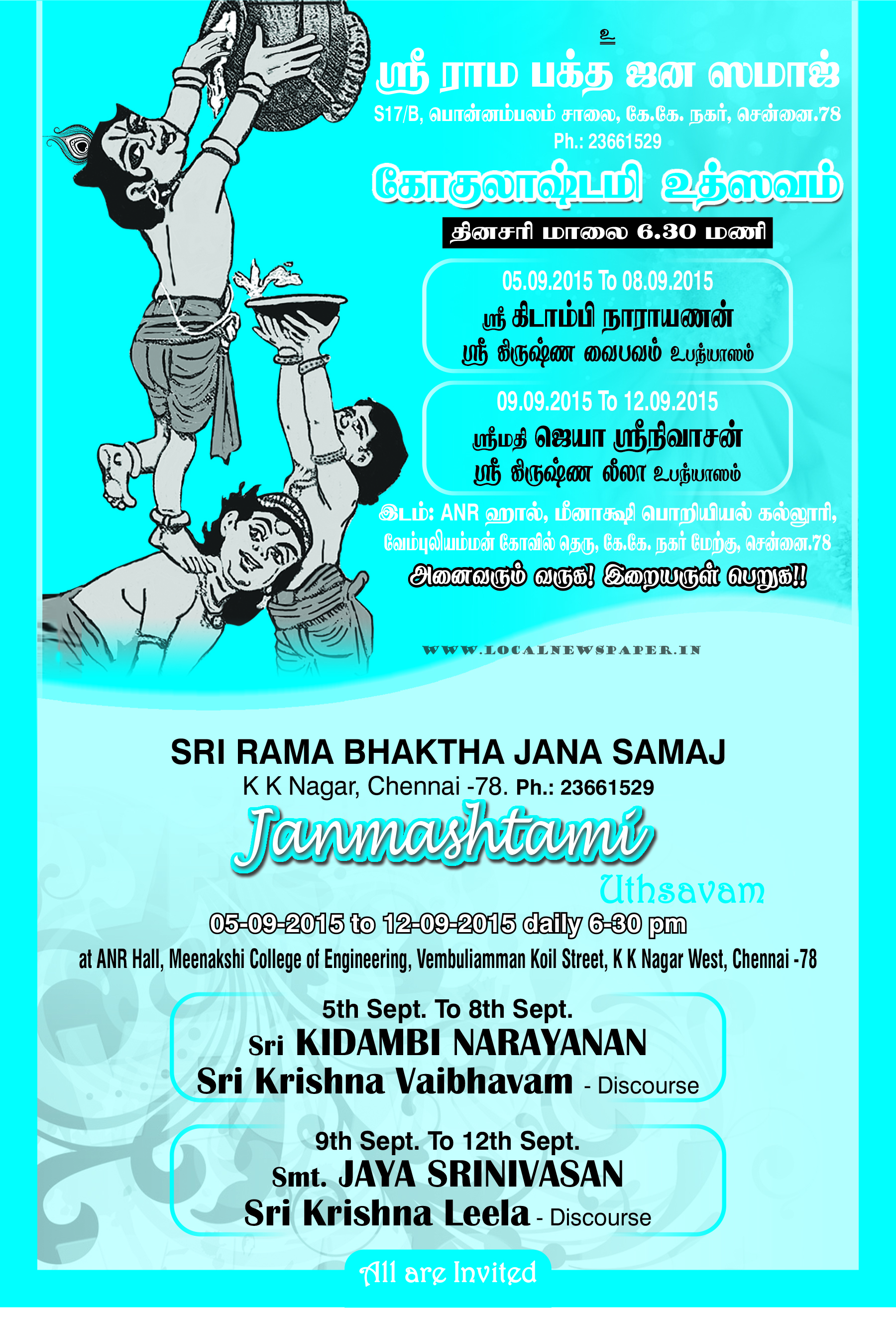 05-09-2015 to 12-09-2015 daily 6.30Pm at ANR Hall , Meenakshi College Of Engineering, Vembuliamman Koil Street, K.K.Nagar West, Chennai -78
5th sept to 8th sept Sri KIDAMBI NARAYANAN Sri KRISHNA VAIBHAVAM - Discourse.
9th Sept To 12 th Sept. Smt. JAYA SRINIVASAN Sri KRishna LEELA - Discourse
All Are Invited
13.08.2015. 19:07
Comments
No commenting allowed at this time.
News Categories
RSS Feeds
Career opportunities
*Telemarketing Executives
*Marketing Executives & Manager
E-mail your resume to timeslocalnewspaper[@]gmail[.]com. Read Local Chennai Weekly e-papers powered by Times Media, Local Newspapers
Connect With Us:
Visit Our Sample ADVTS for Sizes and Client Gallery in our Newspapers Gallery Click
Newspapers
to go to Gallery.
Local News Visit
LATEST NEWS
CLICK THE IMAGE TO READ
Latest News
Times Comments