Local e-paper-22-02-15
Local News e-paper-22-02-15
Articles , News in Arcot road talk , Pillar Times, Chrompet times.
Click The Image to Zoom in And Zoom and Out to read News.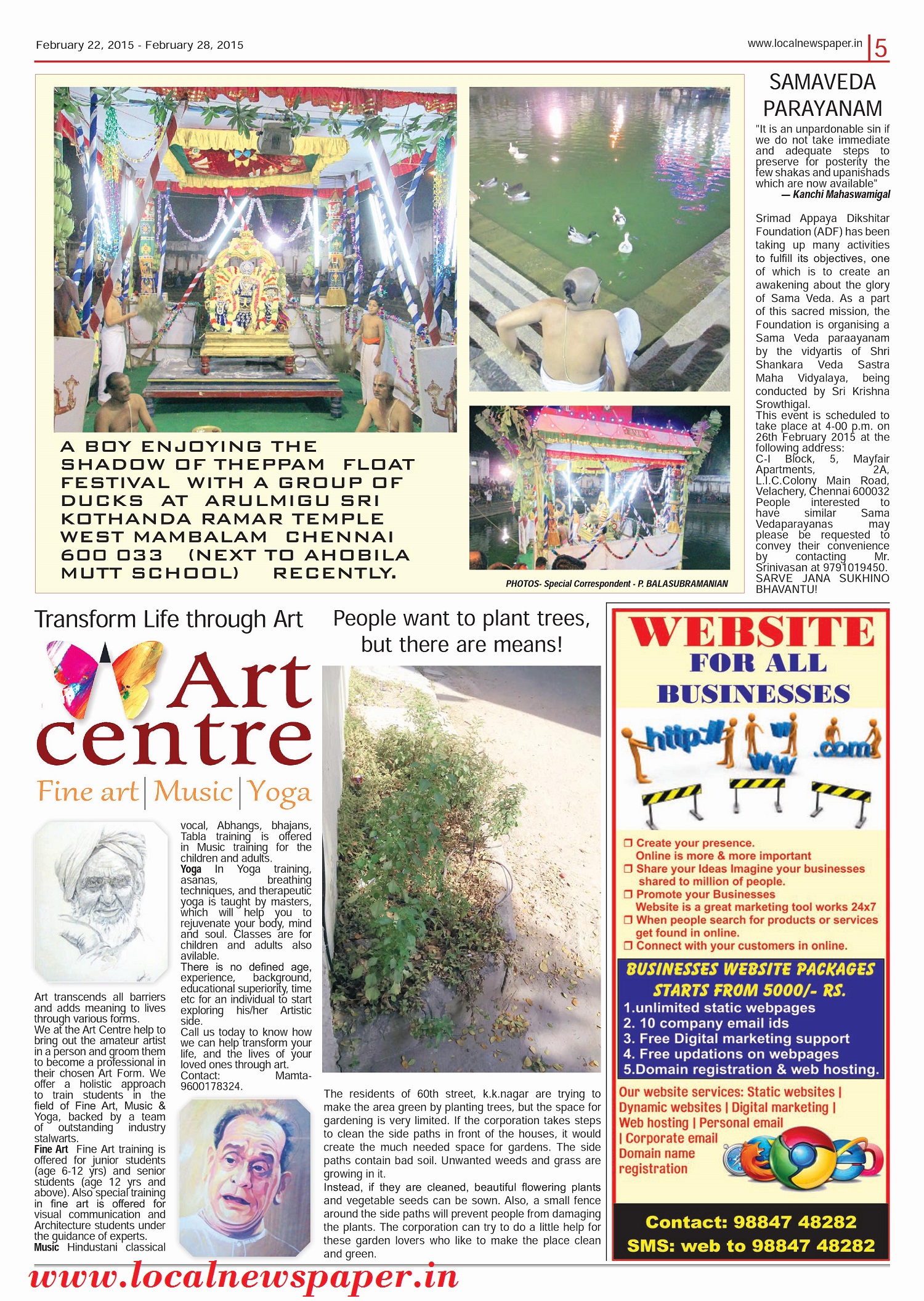 In News

1. Arulmigu sri Kothanda Ramar Temple, west mambalam

2. Samaveda Parayanam

3. Transform Life Through Art

4. Plant Trees, But there are means



23.02.2015. 09:08
News Categories
RSS Feeds
Career opportunities
*Telemarketing Executives
*Marketing Executives & Manager
E-mail your resume to timeslocalnewspaper[@]gmail[.]com. Read Local Chennai Weekly e-papers powered by Times Media, Local Newspapers
Connect With Us:
Visit Our Sample ADVTS for Sizes and Client Gallery in our Newspapers Gallery Click
Newspapers
to go to Gallery.
Local News Visit
LATEST NEWS
CLICK THE IMAGE TO READ
Latest News
Times Comments